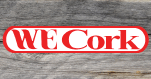 Manufacturer of: Premium Cork Floors | Country: Portugal

For more than 100 years, We Cork has been the leader in innovative ways to make environmentally friendly products. We Cork is the largest cork flooring manufacturer in the world & carefully growing with new & better options in styles, shapes & colors. They offer the highest quality premium cork floors in either click & lock or glue down applications in both planks & tiles. Please browse their collections & let us know if one or a few pique your interest.
---
Avanti Guard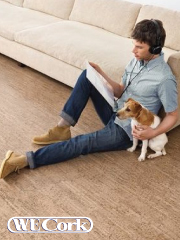 See Samples >>
Serenity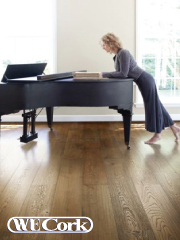 See Samples >>
Timeless
See Samples >>
Classic
See Samples >>
Eco-Nomical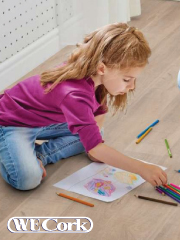 See Samples >>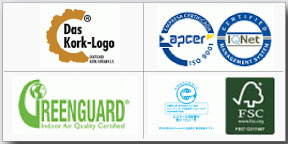 Why Choose WE Cork Floors?
We Cork has been producing flooring since 1980, always inspired on nature's most pure values and using avant-garde technologies to provide high quality, ecologic and stylish flooring.
We Cork is recognized as a leader because of the quality, innovation and unique characteristics of their solutions for interior decoration (technical performance, design and comfort), targeting both residential and commercial market segments.
We Cork has exclusive manufacturing technology and a multinational distribution network that lets them know and, acting in advance, meet the needs of their Clients. This strategic positioning, along with its action to promote the use of cork coverings and their active programme to develop new solutions, guarantees the success of their activity and high penetration of their products in the most demanding markets.
Verion Floors is proud to bring you the entire line of We Cork Cork floors delivered to your door.