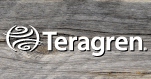 Manufacturer of: Premium Bamboo Flooring | Country: China

For the past two decades, Teragren has been sitting at the helm as the leader of quality bamboo flooring. Teragren is the company that introduced innovations such as "STRAND BAMBOO" as well as "WIDE PLANK" in both traditional & strtand floors. They are simply the leader with their variety of floors that includes solid, engineered, floating & handscraped. Their Portfolio collection of state-of-the-art strand wide plank bamboo include some breath-taking colors that have been breaking all records since their introduction in 2014. Please browse their floors, we are sure you'll be amazed at the options available from Teragren. Enjoy.
---
Signature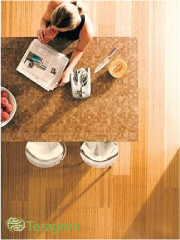 See Samples >>
Craftsman
See Samples >>
Synergy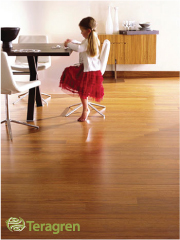 See Samples >>
Portfolio
See Samples >>
Studio
See Samples >>
Gallery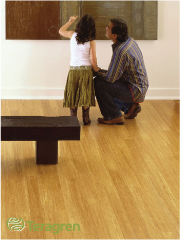 See Samples >>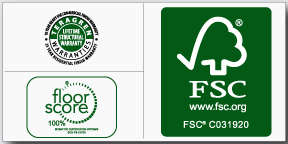 Why Choose Teragren Bamboo Floors?
Since 1994, Teragren has made a set of standards that made it a pioneer in the bamboo flooring industry. Teragren bamboo floors have been rated the highest in quality and craftsmanship with innovative ways that produced bamboo more durable than Oak and Mahogany. Teragren holds the patent for Heated Strand as the most exciting Eco-Friendly flooring solutions in the past decade. It is the only bamboo manufacturer in the world that offer commercially rated, LEED certified flooring.
Teragren constantly evaluate and update their product lines, always coming up with new award-winning styles that are simply intriguing and guaranteed to perform with excellence in any environment, the latest is the Portfolio self locking strand series.
Verion Floors is proud to bring you the entire line of Teragren Bamboo Floors delivered to your door. Please call us for a price quote.