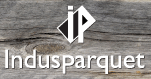 Manufacturer of: Exotic Solid & Engineered Floors | Country: Brazil

IndusParquet is hands down the largest exotic flooring manufacturer in the world. It is the company that introduces exotic hardwoods in the USA & is the company that keeps evolving with new styles, colors, thickness & width that no other company can match. IndusParquet offers smooth, Hand Scraped & Wire Brushed floors in both solid & engineered with quality that is simply second to none. Take a look at their variety of floors & see for yourself why they are the biggest name in exotic flooring. Enjoy.
Browse the IndusParquet Gallery page.
---
Solid | 3/4"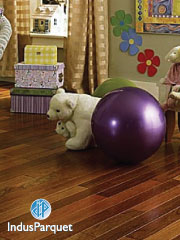 See Samples >>
Solid | 7/16"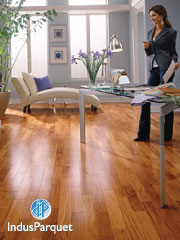 See Samples >>
Hand Scraped | 3/4"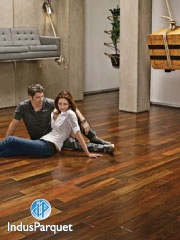 See Samples >>
Engineered | 1/2"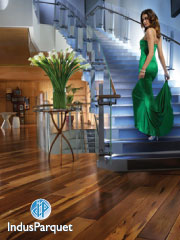 See Samples >>
Engineered | 3/8"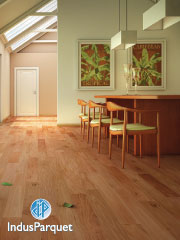 See Samples >>
Hand Scraped | 1/2"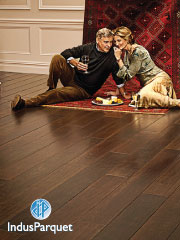 See Samples >>
Langania Hickory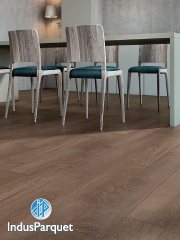 See Samples >>
Peroba Rustico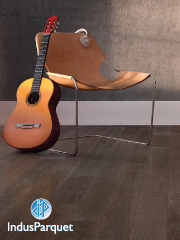 See Samples >>
Flooring Gallery
See Samples >>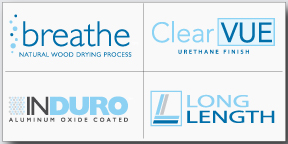 Why Choose IndusParquet Floors?
IndusParquet hardwood craftsmanship evolved over a century of knowledge and skill in the production of wood products. Over 40 years of sustained growth has positioned IndusParquet as the worldwide leader in the production of premium, exotic hardwood flooring. IndusParquet exports to all five continents and over twenty-five countries. Its floors are featured in some of the worlds most respected settings such as The Vatican, Louis Vuitton stores, and Ferrari show- rooms in Italy.
IndusParquet branded products reflect a company who has built its heritage on product quality and style leadership. Every square foot is crafted from the absolute best manufacturing technology. Technology that transforms exotic hardwoods and innovative style leadership into stunning floor fashion statements.
IndusParquet offers a lifetime structural warranty on all solid and engineered floors, a 25-year wear-through finish warranty, and a 5-year wear-through finish warranty for light commercial applications on all engineered floors.
Verion Floors is proud to bring you the entire line of IndusParquet Exotic floors delivered to your door.