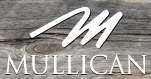 Manufacturer of: Solid & Engineered Floors | Country: USA

Mullican is one of the very few American manufacturers of hardwood floors that produce options in almost all hardwood flooring categories in every construction style there is! They offer smooth, handscraped, hand carved, distressed & wire brushed in solid, engineered & floating floors. Their variety of flooring options is simply overwhelming & it's hard to think there's a color or style you're looking for that Mullican does not make. Their finish Alfa A'Lumina which is a strong UV-Cure Urethane with Aluminun Oxide is simply one of the best finishes available from an American company. Please browse their floors & let us know which ones interest you.
---
Solid Hardwood
See Samples >>
Engineered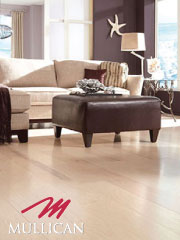 See Samples >>
Hand Crafted
See Samples >>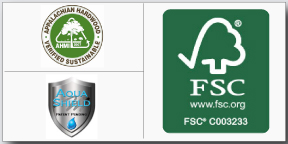 Why Choose Mullican Hardwood Floors?
Few hardwood floor manufacturers have been able to satisfy consumer market demands for style and quality while also adhering to strict environmental guidelines. But Mullican Flooring has managed to hit the mark.
Originally known for unfinished solid flooring cultivated from Appalachian forests, Mullican has since grown into an international competitor with a broad range of prefinished, engineered and exotic products cultivated from around the globe. Starkly beautiful and available in multiple textures and species, our products are subjected to perhaps the most intense quality control measures in the industry. At the same time, we are considered industry pioneers in terms of sustainability of local as well as international forestlands.
Mullican floors are finished with Alpha A'Lumina ™; a revolutionary finish that highlights the rich tones of every planks of wood and easily stands the test of time. Their patent-pending Meridian Pointe and Aqua Shield system deliver the flooring industry's first lifetime moisture warranty on a solid hardwood product. Meridian Pointe products also feature Mullican's lifetime-warranty finish, CLARITAGE® Extra finish by PPG Industries, which offer durability and gloss longevity that exceed those for other hardwood flooring products
Verion Floors is proud to bring you the entire line of Mullican Hardwood Floors delivered to your door. Please call 1-800-674-8088 or Email us for availability and a price quote.